Over 20 years of experience with an intimate knowledge of unique blend of creative flair and passion for food
ALL ABOUT EVE. My name is Yvrose Lafontant-Griffiths. I was born in Port Au Prince Haiti, Lived in New Jersey and moved to South Florida about 12 years ago. I am a mother of three handsome boys. On my free time I like to go to the gym, enjoy a glass of wine at home and spend quality time with my family.
I've been in the industry for over 20 years; I have a passion for cooking and traveling. My work stands out, not only from my extensive knowledge and skills but I'm very precise in delivering professional service. I go above and beyond of my expectations of my clients. Food is my passion.
After perfectioning my skills in different states ( Sheraton Tara Hotel, Culinary delicacies, my own private catering in New Jersey, Westin Hotels & Resorts, owner of Eve's Kitchen, Holiday Inn & Suites, Sawgrass Grand Hotel and Suites in Florida, Doubletree by Hilton Austin Arboretum in Austin Texas) I decided now it was time to do food my way.
I appreciate fine food and the challenge of incorporating classic flavors and textures into cutting-edge culinary creations.
I am looking forward to craft your personal chef experience! Yours truly,                                                                                                                                     Yve ♥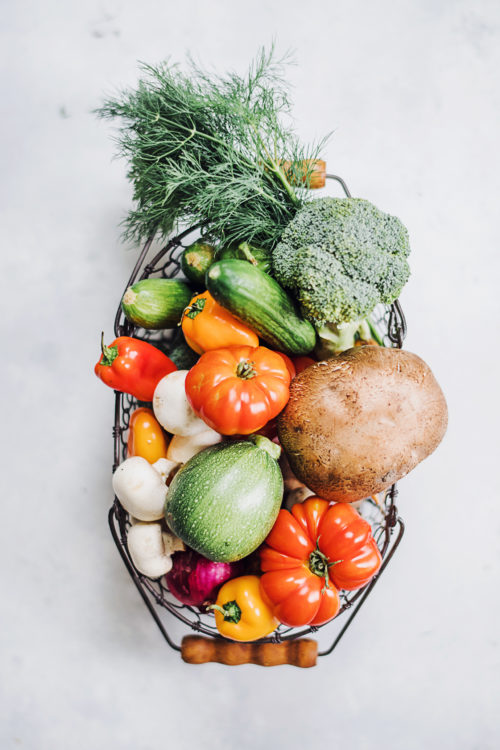 "Good food is the foundation of genuine happiness…"
Fresh Ingredient, Tasty Meals
As your personal chef i create deliciously healthy weekly or single meals for you and/or your family. After i find out about your preferences i will put together an individual meal plan for you. You don't need to be a chef in order to eat like a chef!
Delicious and healthy single or weekly meals. According to your personal preferences and any eventual diets or allergies.
I love creating interesting jam and jelly flavours. Blueberry Rosemary, Apple Lemon Ginger, Honey Rosemary Mixed Berries and much more.
My spice mixtures and signature marinades are all time favorites. Family dinner or BBQ. It's time to spice up your life!
I can provide a tasty light catering for your business or family events. My salty & sweet treats are waiting for you! Contact me for your personal quote.
Looking for a sweet treat? Or a tasty spice mix or marinade for your next BBQ event? You are at the right spot! Check out my sample sweet jams, jellies and spices now.
Yve's Recipe of the Week
Tofu Lasagna
Ingredients:
2 tablespoons olive oil
4 cloves garlic, crushed
1 cup frozen spinach
1/2 cup Italian parsley, chopped
1 teaspoon salt
1/2 teaspoon ground black pepper
2 cup soft tofu, drained, mashed
2 egg, beaten
1/4 cup ricotta cheese
1/2 cup grated Parmesan cheese
1lb. lasagna noodles, cooked
3 cups Italian tomato sauce
1 1/2 cups grated mozzarella cheese
Heat the oil in a large pot and sauté the garlic and onion until light golden brown. Add the spinach, parsley, salt, and pepper and sauté for 3 minutes. Pour the mixture into a large bowl and thoroughly mix the tofu. Egg, ricotta cheese and 4 tablespoons of grated Parmesan cheese. Set aside. In a buttered and flour 9×13 inch baking pan, arrange the cooked lasagna noodles, tofu and spinach filling, Italian tomato sauce and mozzarella cheese in layers. Repeat the process until all the noodles are used, making sure that the top layer is covered by the Italian tomato sauce. Sprinkle the top with the remaining parmesan cheese. Bake in a 350-degree oven for 30 minutes or until the top is brown.
Serve 4-6
Italian tomato sauce
Ingredients:
3 tablespoons olive oil
1 large onion, finely chopped
4 cloves garlic, crushed
1/2 cup Italian parsley, chopped
2 carrots, peeled, chopped
1/2 cup dry white wine
2 fresh sage leaves, chopped
8 fresh basil leaves, chopped
1 teaspoon of salt
1 cup soft tofu, drained
1/2 teaspoon ground black pepper
6 cups tomato sauce
1 can whole tomatoes
Heat the oil in a large deep pot and sauté the onion and garlic until light golden brown. Add the parsley, carrots, wine, sage, basil, salt, tofu, pepper, whole tomatoes, and tomato sauce. Cover and simmer for 40 minutes over low heat. Let cool. In a blender, blend the mixture into a smooth sauce.
Make 8 cups.
Bon Appetit! Yve ♥
MON – FRI
10:00am – 1:00pm
4:00pm – 10:30pm
Drop Me a Line
Don't be shy. Let me know if you have any questions!